TD Robert Troy, at the centre of a controversy involving his failure to disclose multiple property interests, has resigned from his position at the Department of Enterprise, Trade and Employment.
In a story first broken by The Ditch, it was revealed that Troy had failed to disclose the sale of one of his properties to Westmeath County Council. The sale was to the tune of €230,000, €19,000 more than the average price in the estate at the time. Troy had purchased the property in a Criminal Assets Bureau auction in 2006, the house formerly belonging to Dublin-based drug boss Seán Dunne. 
Under the Ethics in Public Office Act, TDs are required to disclose any sale of goods or services to a local authority if they exceed €6,500. 
Although the then minister claimed that this was an isolated error that had been rectified, it was subsequently revealed that in May 2019, Troy bought a house in Longford for €82,500. He then sold the property 3 months later for €163,000. This sale was never disclosed.
Asked by RTÉ's Bryan Dobson during an interview for RTÉ Radio's News at One, Troy claimed that he had made an error in his interpretation of the requirements for declaration of interest for TDs. The minister believed that he only had to declare those interests he had on 31 December. Therefore, to take the Longford property as an example, as he bought and sold the property within the same calendar year, he was not required to declare it.
As pointed out by Dobson however, the requirements as laid out by the Standards in Public Office (SIPO) declaration could not be clearer:
"The following interests shall be registerable: any interest in land of yours which exceeded €13,000 at any time during the appropriate period, 1 January to 31 December"
It is, frankly, very difficult to see how the minister could have made such a glaring error, given how clear cut the requirements are.
In that same interview, Troy also answered in the affirmative when asked if all his properties (11 in total) are fully compliant with regulations, fire included. This has since proven false. A property owned by Troy in Phibsboro, Dublin (which he lets out at 1,500 per month), lacks adequate fire safety certification. He and his then business partner were also not in receipt of planning permission for the conversion of the property from 7 bedsits to 4 flats in 2015, for which they were served an enforcement order by Dublin City Council (which was later dropped, though the council have not explained why). Troy is adamant that planning permission was not necessary for the conversion, a revelation that will come as a great surprise to anyone who has tried to obtain planning permission in Ireland.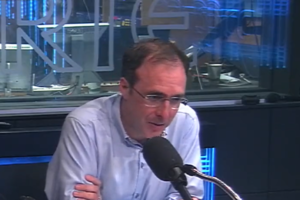 Outside of the present controversy, Robert Troy has a history of using his office to advance his own private interests. In 2014, he called on the government to provide more money to the Rental Accomodation Scheme (RAS), which compensates landlords for housing tenants in receipt of rent assistance. At the time, Troy was in receipt of money from RAS from Westmeath County Council for two of his properties.
He also used his position to submit parliamentary questions to the Minister for Housing to get information on this and other schemes in his constituency, which it has been revealed he benefits from directly (such as the Housing Assistance Payments (HAP) scheme, from which he claims money for 5 tenancies).
During the Covid-19 pandemic, Troy called on the government to assist landlords in the eviction of tenants, while the moratorium on evictions was in place.
It is important to note however, that Robert Troy is not alone by any means in his position as a landlord while a sitting TD. The Irish Times revealed that almost 80 TDs and Senators are landlords, casting serious doubt on their ability to legislate in any way that would benefit tenants at the expense of landlords (i.e. themselves). Indeed, in a segment on Newstalk FM, political correspondant Seán Defoe made the point that there are likely other TDs in Troy's position of renting out properties under the HAP scheme and failing to declare it and:
"I wouldn't be entirely surprised if there are other TDs who are hastily preparing amended statements now to go into SIPO"
We should not, however, feel too bad for Robert. While he has resigned as a minister, he still retains his seat as a TD, along with the salary in excess of €100,000 plus expenses amounting to around €40,000. And of course, his 11 properties, if they don't slip his mind again.
The post TD Robert Troy resigns as Minister of State first appeared on .
Source: Connolly Youth Movement