Under banners stating "The many will not freeze to warm the profits of the few" simultaneous protests took place on Tuesday, September 13 at offices of electricity companies in Athens.
The Unions demanded "Cheap electricity for all the people" by burning electricity bills that for months now, even before the outbreak of war, bring bankruptcy to popular households. The workers wrote slogans inthe streets against energy poverty and expressed anger and indignation at the repeated "electric shocks" they are experiencing.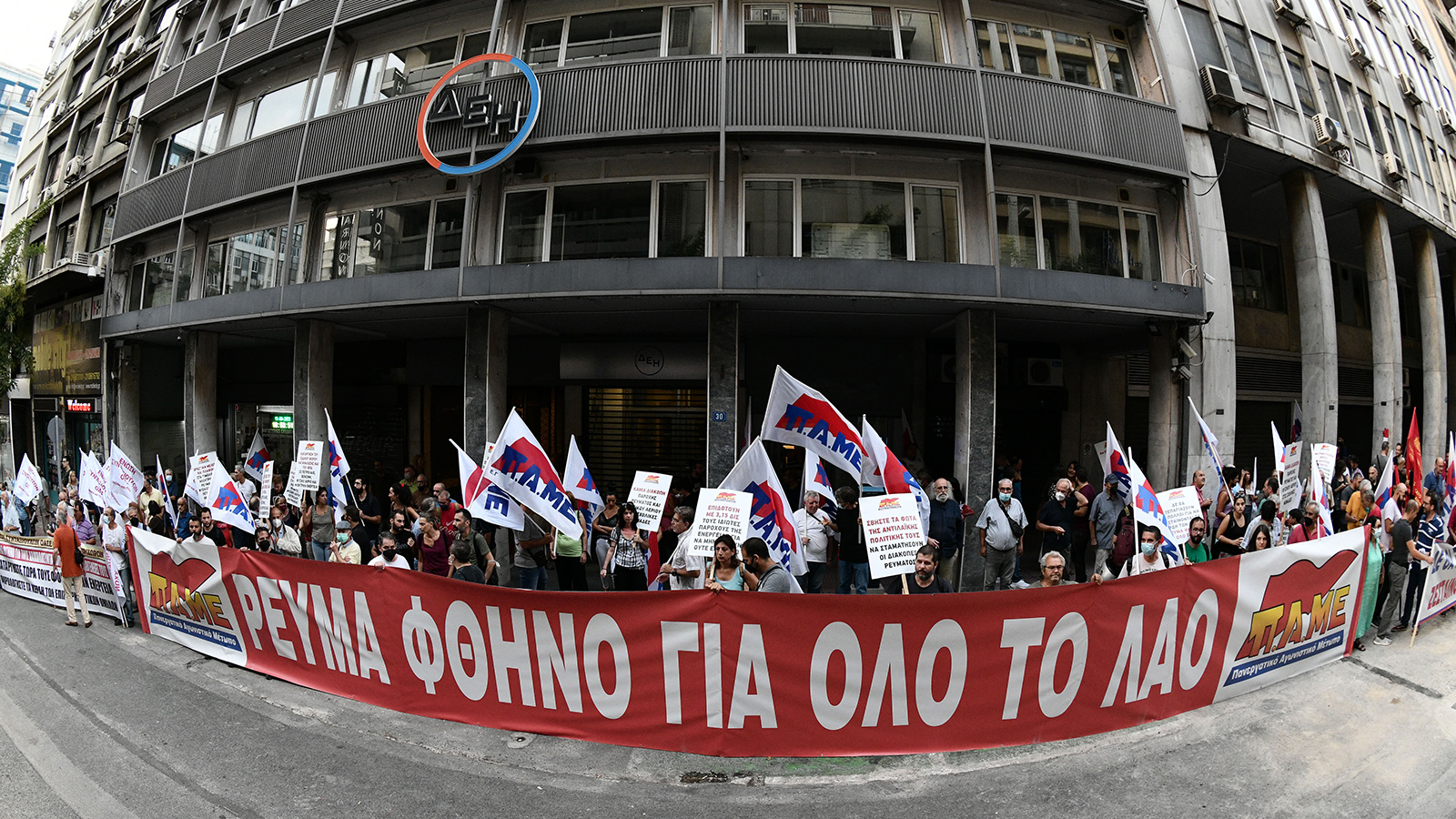 Click here for more photos
In the centre of Athens, a mass mobilisation took place at the headquarters of Public Power Company (DEH) under a big banner of PAME setting the tone for the people's need for cheap electricity, showing at the same time that it is a one-way street to develop struggles to make electricity, housing, water, etc., goods for everyone who needs them, and not commodities as they are today that ensure profits for big business.
"Electricity is expensive, life is very expensive, organisation and struggle is the only option", the assembled people shouted, calling for a stronger struggle so that no house is without electricity, no school without heating. "Electricity providers and other bosses, your profits are paid by the workers," they denounced and made it clear that they would not allow "the many to freeze to warm the profits of the few." They demanded increases in wages and not in bills and called the workers to escalate their struggle with new mobilization and National General Strike
The post Cheap electricity for the people demanded the class unions of Athens(PHOTO-VIDEO) appeared first on Πανεργατικό Αγωνιστικό Μέτωπο (Π.Α.ΜΕ.).
Source: PAME