On September 1st PAME held a big conference in Thessaloniki honouring the WFTU International Action Day for Peace.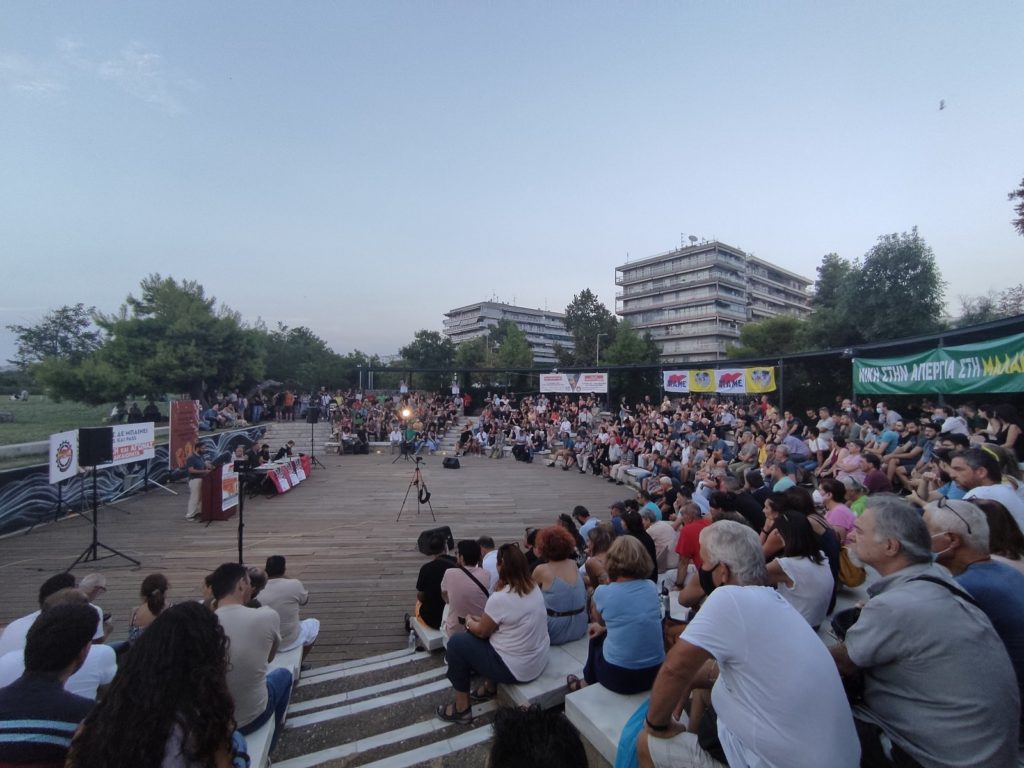 Click here for more photos
Dozens of unions and hundreds of unionists welcomed comrade Ali Riza Kucukosmanoglu, President of Nakliyat Is Union of Turkey and WFTU Presidential council member sending a message of friendship among the workers of Greece and Turkey.
Also during the union conference the unions announced initiatives and actions against inflation and antiworkers measures highlighting the big rally of PAME on September 10
During his visit in Thessaloniki, comrade Kucukosmanoglu also visited the striking workers of MALAMATINA factory where he was warmly welcomed.
The post WFTU International Action Day for Peace – PAME big event in Thessaloniki(VIDEO-PHOTO) appeared first on Πανεργατικό Αγωνιστικό Μέτωπο (Π.Α.ΜΕ.).
Source: PAME